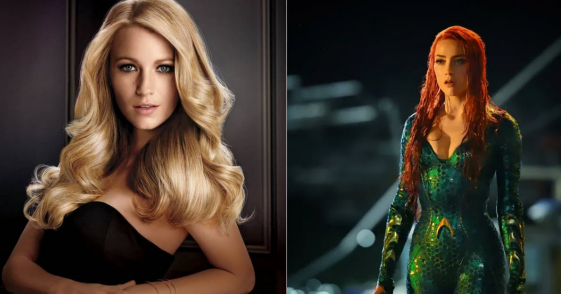 There is now a petition calling for Amber Heard not only to be removed from
Aquaman 2 but to be replaced by actress Blake Lively. The original petition
calling for Heard to be fired from Aquaman 2 recently surpassed four million
signatures. Now fans are eyeing Lively to be the new Mera in the upcoming
Aquaman sequel set for release in March 2023.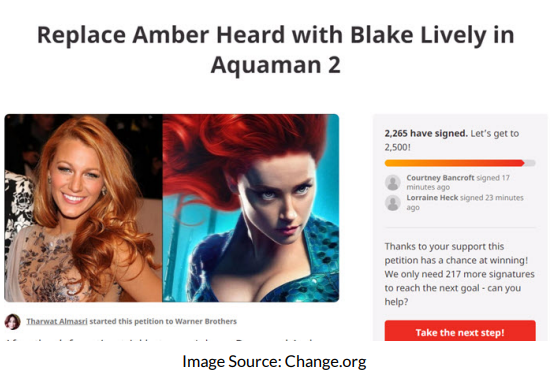 Even though her character's presence in the film was reportedly cut down to
about ten minutes of screentime in the sequel, Heard is still in the movie as all
her scenes have already been filmed. This alone makes it seem very unlikely she
would be recast. However, many people recall a similar situation regarding
disgraced actor Kevin Spacey after he was replaced by Christopher Plummer in
Ridley Scott's "All the Money in The World."
Given the explosive evidence, testimony, and what many consider to be a poor
performance by Heard and her legal team in the ongoing defamation suit
involving her ex-husband Jonny Depp, many are not surprised to see fans call for
similar actions by Warner Bros and DC Studios.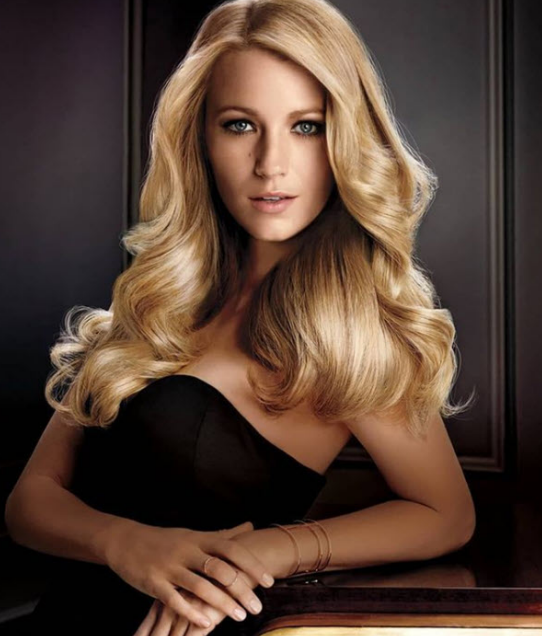 Depp is claiming that he, not Heard, was the victim of domestic violence.
It seems that the great majority of people on social media are on Depp's side
after recordings were released featuring the actress seemingly taunting and
mocking her ex asking him who he thought the world would believe, him or her.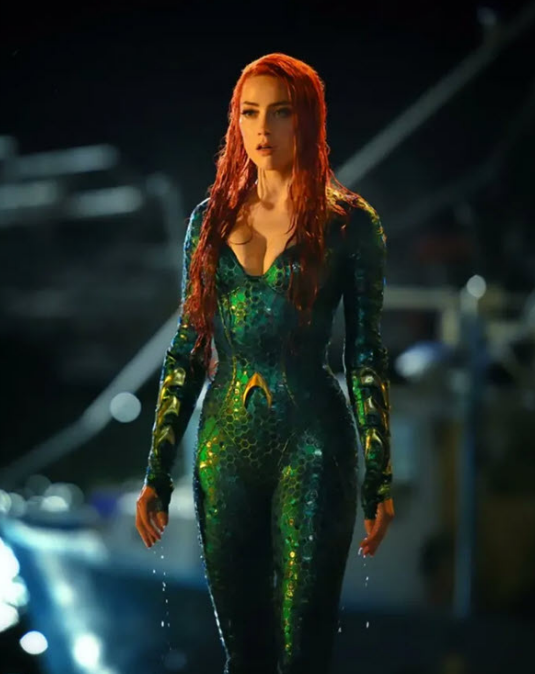 Aside from Blake Lively, another name that's being floated is Emilia Clarke, who
starred opposite Jason Momoa in the hit HBO series Game of Thrones.
Clarke and Momoa shared one of the hottest on-screen romances in Hollywood
history, while it's said Heard's role was reduced in the sequel due to her lack of
chemistry with Momoa.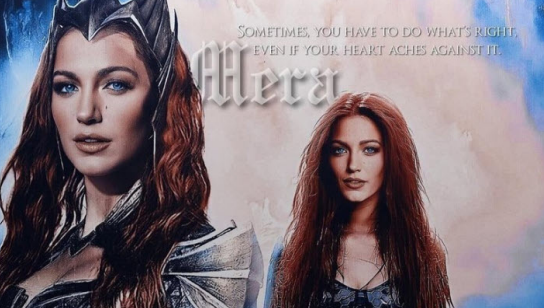 In the new petition, Tharwat Almasri writes:
"After the defamation trial between Johnny
Depp and Amber Heard and all the negative
"energy" around the latest, and since Blake
Lively is a much likeable actress and human
being."
While the petition has yet to go as viral as the earlier petition that only called for
Heard's dismissal from the film, as the trial continues, that could all change in a
heartbeat as more dramatic moments unfold.
You can also watch a video discussing this interesting story in greater detail
below: